---
Time & Date:
Thursday, October 8, 2015, 12:00 – 1:00 PM EST
Format:
Interactive Webinar
Presenters: 
Thy Dinh, PhD
CSEB President and
Associate Director
Health Economics
Conference Board of Canada
Mark Oremus, PhD
CSEB Vice-President and
Associate Professor
School of Public Health and Health Systems
University of Waterloo
Careers in Epidemiology & Biostatistics –
Preparing for the Job Market
To gain an appreciation of the possible career opportunities in epidemiology and biostatistics in Canada;
To discuss the process of getting into graduate school, acquiring relevant job skills while in school, and looking for a job
Requirements:
Materials: Computer, reliable internet connection, and headset or microphone and speakers or telephone.
We recommend you download the webinar software, if applicable, 15 minutes in advance of the start of the webinar.
Registration Fees:
Regular Member – Free
Student Member – Free
Regular Non-Member – Free
Student Non-Member – Free
Instructor Bios: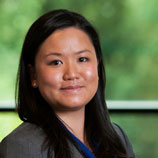 Dr. Thy Dinh is the current President of the Canadian Society for Epidemiology and Biostatistics (CSEB). She is Associate Director, Health Economics, at the Conference Board of Canada. Her experience in the health research and policy space include the development and execution of multi-million dollar projects on healthy active living, health care system design and delivery, and workplace health and wellness. She is also a part-time professor within the Interdisciplinary School of Health Sciences at the University of Ottawa.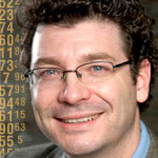 Dr. Mark Oremus is the current Vice-President of the CSEB and sits on the Executive Committee of the Board of the International Network for Epidemiology in Policy (INEP). He serves as INEP's Communications Officer. He is Associate Professor, School of Public Health and Health Systems, University of Waterloo. Dr. Oremus teaches epidemiology at the graduate and undergraduate levels, and conducts research in chronic diseases and aging.
Post-Event Update:
Please watch the recording of the webinar at https://youtu.be/DVdPHjrrpqA and follow along with the slide deck: Careers in Epi & Biostats Webinar Slides