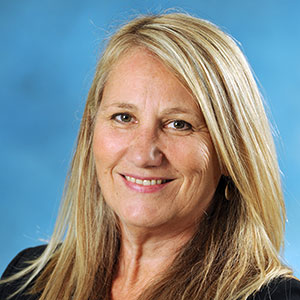 Who or what inspired you to pursue a career in epidemiology?
Good question! Doing my masters at the University of Waterloo and working on research at Waterloo Smoking Projects solidified my interest and made me want to pursue a career in research. At the time, I thought there were a number of different directions I could take. My masters focused on health sciences, which offered a broad interdisciplinary training. There were a number of PhD programs that I thought might be interesting – behavioral medicine, for example, was popular in US at the time. However, I thought to myself, "what is it that I want to be good at?". I wanted to have a rock-solid foundation in research methodologies. For me, it was really about having the skills and confidence to implement research projects from start to finish. Epidemiology felt like the obvious choice.
What piece(s) of advice do you wish somebody had offered you when you started pursuing a career in epidemiology?
I can't think of anything that I wish someone had told me. But I know what I would tell others. To me, the most important thing is to follow your passion. It pays off in spades when you're doing something you truly love – and not just because you need to be employed or you're just doing it for somebody else. Sometimes the path isn't always direct and you may not know exactly where you're going next, but if you're following your passion you cannot go wrong.
What is the most/least rewarding aspect of your work?
One of the most rewarding aspects of my career so far has been the opportunity to be one of the three Principal Investigators for the Canadian Longitudinal Study on Aging. It's been just such an interesting experience, and an epidemiologist's dream. I've been able to design a huge longitudinal study – we are following 50,000 people for 20 years – and to study many different aspects of health and aging. It's extremely exciting to start from scratch by designing a protocol of that magnitude and even more exciting to take it through to the implementation stage, provide data to our research communities and build research careers, particularly for trainees and new investigators. I've learnt so much and gained so many skills, including many I never thought I'd need (beyond epidemiology). It's been a fascinating experience, especially being able to work with two other PIs and researchers from across the Canada. I can't imagine having had a more exciting career.
As for the least rewarding, I honestly can't think of anything. I love that I get to study the interplay of various factors that shape people's health. I'm lucky to have the academic freedom to pursue different areas of importance and that my work can evolve over time.
If you weren't working in this field, what would you be doing?
I'd be a professional soccer player. But seriously, I don't know. Maybe I'd be an Archeologist. It has similarities to epidemiology to think of it, except I'd be studying the past instead.
---
Dr. Susan Kirkland is Professor and Interim Head/Chief of the Department of Community Health and Epidemiology, Faculty of Medicine at Dalhousie University in Halifax, Nova Scotia. She completed her PhD at the University of Toronto and her MSc and BSc (Hons) at the University of Waterloo.