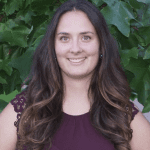 Anja Bilandzic (anja.bilandzic@mail.utoronto.ca)
—————————————————————
At the conclusion of the 2015 CSEB conference, participants were treated to a riveting talk by Dr. Nancy Kreiger, Professor and Head in the division of Epidemiology at the Dalla Lana School of Public Health. Setting the tone of the talk as the 'coda' to all that we had experienced in the previous few days, Dr. Kreiger was able to effectively give us space to reflect on what we had seen and heard already, as well as provide new insights and challenges for us to contemplate in the field going forward.
Dr. Kreiger, the founding president of CSEB, took us on a journey which examined some of the threats facing the field of epidemiology today. Drawing upon an analogy of a fragile ecosystem, Dr. Kreiger was able to weave a discourse that examined the interdependency of all the organisms and non-living things contained within. In our case, this ecosystem is the knowledge ecosystem of epidemiology.
The threats to our ecosystem were identified as fashion (what research is in vogue), specialization, creativity (or lack thereof), restrictions on funding research, competition for scarce resources, cohort effects and environmental stressors. Each one of these ideas brought attention to the ways in which the structures that epidemiology exists within can cause tension in the environment and ultimately throw off the delicate balance of the system as a whole.
One resounding point was the focus on the epidemiologist as a whole. Noting that we are often separated by the specializations in which we engage in research, there is a notion that we are losing touch with the work of the field as a whole. Targeted journals, clubs and memberships build walls around our subject areas and we can fail to appreciate or continue learning in all realms concerning epidemiology; this can fragment our ecosystem. As Dr. Kreiger points out, she is an epidemiologist – not a cancer-epidemiologist, or a chronic disease-epidemiologist – just simply an epidemiologist. No hyphens needed.
But not all was so dire and dark. The talk ended with some suggestions on how we can challenge both ourselves and the systems in place to allow more creative science to occur and to protect against the proposed threats. By accepting risk, increasing interaction among groups and individuals, and broadening funding bases, the field of epidemiology can continue to flourish.
Perhaps going forward, we can all take on Dr. Kreiger's challenge of stepping outside of the box, taking the extra risk, and allowing ourselves to be more creative. We must also challenge the very systems we work and exist in to adapt to foster more and different types of innovation. After all, the greatest discoveries in our field are by those who dared to step outside the norm, and to challenge commonly held beliefs.
—————————————————————
At the time of writing, Anja Bilandzic was an MPH (Epidemiology) student at the Dalla Lana School of Public Health, University of Toronto. She is currently an epidemiologist at Health Canada. She enjoys projects where epidemiological work can inform and is linked with decision-making at the community level.