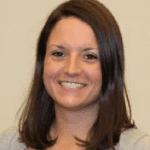 Tiffany Fitzpatrick (T.Fitzpatrick@utoronto.ca)
—————————————————————————————————————–
For those of us too young to remember, it's hard to imagine a time when smoking was a status symbol and advertisements touted tobacco's medical benefits. Imagine yourself as an epidemiologist or biostatistician in the 1950s. Reading the latest issue of the British Medical Journal, you come across an article examining the association between smoking and lung cancer. The risks are shockingly large, but you are skeptical of the study design and question potential biases. You also wonder about other possible causes, such as increased air pollution. Surely, as much as smoking has increased in recent years, so too has the number of vehicles.
It's within this setting that Professor Alfredo Morabia starts the 2015 CSEB keynote, "A History of Epidemiology".
Before World War II, epidemiology was practiced by a small number of people, mostly in the UK and US, and was hardly considered a respected, scientific discipline. The "classical" phase of epidemiology, occurring in parallel with the search for the cause of lung cancer (1945–65), gave rise to many "modern" epidemiological methods and quantitative textbooks. The driving reason? Arguably, to overcome skeptics.
Prevention of non-communicable diseases was not as simple as removing the handle from a water pump or identifying a single micro–organismal causal agent. Early epidemiologists were, therefore, presented with an obstacle, requiring the creation of new study designs and statistical methods. The logic of the "retrospective" (case-control) study seemed intrinsically flawed at the time and leaders in the field, namely Doll and Hill, proposed if any true "fallacies" (biases) existed they could be overcome if the same conclusions were reached using an alternate (and entirely new study design). And so, the first "prospective"(cohort) study was developed: the British Doctor Study.
Despite important advances, the field was still statistically and methodologically weak.Indeed, criticisms from statisticians were common place. Certainly most of us today would raise similar concerns – there was strong evidence for association but insufficient to claim causation. Over the next decade, the field began developing more advanced analytical techniques and concepts, many still foundational to today's practice, but these were slow to come. Clearly, the relationship between smoking and lung cancer was eventually accepted, but had there been more sophisticated methods available, the conclusion likely would have been accepted sooner (and prevention policies set earlier).
Nevertheless, some have warned that we are becoming too entrenched in our methods and losing touch of the societal consequences of our work (see Galea Am J Epidemiol2013; 178(8): 1185-91). Morabia, on the other hand, suggests it's unlikely that we have become infatuated with methods. Rather, it may appear so due to a delusion of perspective – all epidemiologists, despite their area(s) of inquiry, share the same methods, which makes methodologists very visible.
Unquestionably, today's "modern" epidemiologist is equipped with a more impressive toolbox than our predecessors. Because we can have greater confidence in defending our findings, we are better positioned today than ever before to understand the world and, hopefully, to have positive impacts on the public's health.
———————————————————————————————
Tiffany is a PhD (Epidemiology) student at the Dalla Lana School of Public Health, University of Toronto. Her work focuses on child respiratory health, health equity, health services and policies, and mathematical models of infectious diseases. Prior to starting her PhD, Tiffany worked as a Research Epidemiologist at Public Health Ontario and a Metadata Specialist at the Ontario SPOR Support Unit. She received her BSc from the University of Guelph in Biological Sciences and Mathematics and MPH (Epidemiology) from the University of Toronto.