The 2013 Geoffrey R. Howe Distinguished Contributions
Award Winner – Dr. John R. Mclaughlin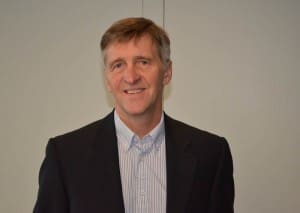 Professor John McLaughlin is an epidemiologist, Research Director and a Senior Scientist at Public Health Ontario, a Professor in the School of Public Health at the University of Toronto, and a Senior Investigator at the Samuel Lunenfeld Research Institute in Toronto. He recently finished a term as Senior Visiting Scientist at the International Agency for Research on Cancer.  Dr. McLaughlin received his PhD in epidemiology from the University of Toronto, following his MSc and BSc from Queen's University.  As an active scientist, he has more than 190 peer-reviewed publications, and he has established and directed several collaborative teams in large studies of the role of environmental and genetic factors as causes of cancer and other chronic diseases. He has also worked to apply existing knowledge to improve chronic disease prevention and control, such as by launching Canada's first population-based colorectal screening program, which he did while serving as Vice President at Cancer Care Ontario. He has also endeavored to build new capacity and possibilities for etiological and prevention research in Canada, such as by establishing large, prospective cohorts as Founding Director of the Ontario Health Study. He continues to advise local and international organizations on how to improve the impact of their research and services. At an early stage of his career in epidemiology, Dr. McLaughlin was privileged to have Dr. Geoffrey Howe as a mentor, collaborator and friend, and now is most grateful to CSEB for this recognition and honour.
The 2013 CSEB Distinguished Service
Award Winner – Dr. Christine Friedenreich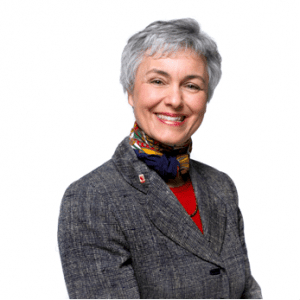 Dr. Friedenreich is a cancer epidemiologist with the Department of Population Health Research of Alberta Health Services (AHS) and an Adjunct Professor in the Faculties of Medicine and Kinesiology of the University of Calgary (U of C). She holds a Health Senior Scholar career award from Alberta Innovates-Health Solutions and in 2012 was named the Alberta Cancer Foundation's Weekend to End Women's Cancers Breast Cancer Chair at the U of C.  Dr. Friedenreich holds a BSc (Honours) in Life Sciences (1982) and a MSc in Community Health and Epidemiology (1986) from Queen's University. She completed her doctorate in Epidemiology at the University of Toronto in 1990 and postdoctoral work at the International Agency for Research on Cancer (IARC) in Lyon, France and at the U of C between 1990 and 1994.  She has been a Research Scientist at the former Alberta Cancer Board, now AHS, since 1995 and was the Leader for the Department of Population Health Research from 2001-2011. In 2004-5, Dr. Friedenreich was the Visiting Scientist at the IARC. Dr Friedenreich served on the Executive of the Canadian Society for Epidemiology and Biostatistics (CSEB) from 2005-2011. In 2007, she was the co-Chair of the CSEB 2007 Conference held in Calgary.
Dr Friedenreich has also served on numerous committees for the National Cancer Institute of Canada/Canadian Cancer Society Research Institute, Canadian Institutes for Health Research as well as other provincial committees. Dr Friedenreich's research is focused on understanding the role of physical activity in cancer control.  She has conducted several population-based case-control and cohort studies of lifetime physical activity and risk of breast, prostate and endometrial cancers. Dr Friedenreich has also conducted randomized controlled exercise intervention trials among both healthy populations and cancer patients and survivors to determine the underlying biologic mechanisms involved in the association between physical activity and cancer risk and survival.
In 2007, Christine co-chaired the 2007 CSEB Biennial Conference in Calgary, Alberta. This highly successful conference generated revenues in excess of $80,000 which allowed the CSEB to fund many activities over the past 6 years, including the capacity to hire a professional management company, further develop initiatives such as webinars, and to provide support to our members including student travel awards.
The 2013 CSEB Distinguished Service
Award Winner – Dr. Loraine Marrett
Dr. Marrett is a Senior Scientist and Director of Prevention and Surveillance Unit within the Prevention and Cancer Control at Cancer Care Ontario and a Professor in the Dalla Lana School of Public Health at the University of Toronto. She has been an epidemiologist at Cancer Care Ontario for 30 years.
Most of Dr. Marrett's current work concerns surveillance of cancer and cancer risk factors in Ontario, including patterns of cancer in special populations, such as young adults and First Nations people, and cancers associated with workplace exposures. She is also developing  a cancer prevention strategy for CCO, focusing on evidence-based activities, stakeholder engagement and system measurement.
A particular area of research interest is the association between exposure to ultraviolet radiation, from both solar and non-solar sources, and skin cancer.  Currently, Dr Marrett is applying her knowledge in this area to reduce the burden of skin cancer in the population.
She has led the production of a number of surveillance monographs, has authored or co-authored over 60 papers in peer-reviewed journals and held numerous research grants.
Dr. Marrett has been a long-time member of the CSEB as well as a long-time active member of the CSEB Board of Directors having been a member of the Executive Committee from 2003-2005, and 2008-2011, and a member at large from1999-2001.
2013 Student Award Winners
CSEB National Student Conference Presentation Awards Recipients :
Oral Presentation  
1st – Alyson Mahar, Queen's University 2nd – Kendra Lester, Memorial University of Newfoundland 3rd  – Rolina van Gaalen, McGill University
Poster Presentation 
1st – Leah Smith, McGill University 2nd – Hilary Price, Memorial University of Newfoundland 3rd  – Bonnie Au, McGill University
Biennial Conference Student Presentation Award Recipients : 
Best Oral Presentation 
Zahra Montezari, University of Ottawa
Best Poster Presentation
Tian Fang, Queen's University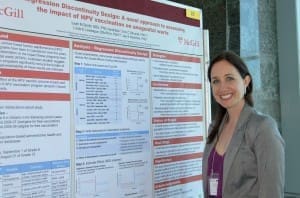 Leah Smith beside her winning poster at the 2013 CSEB National Student Confernece, Memorial University of Newfoundland, St. John's, Newfoundland