Nominate Someone Today!
2021 CSEB Awards
Every two years CSEB seeks to recognize and celebrate the contributions and achievements of individuals who have contributed to the fields of epidemiology and biostatistics and to the Society.
Please take the time to nominate a friend, colleague, mentor, professor, employee, or employer who deserves to be celebrated! Consider nominating an individual whose accomplishments have yet to be publicly acknowledged.
CSEB is accepting nominations for the following awards:
The Geoffrey R. Howe Outstanding Contribution Award
CSEB Lifetime Achievement Award
CSEB Early Career Award
CSEB Distinguished Service Award
---
Nominations Close: Friday, April 16, 2021
The Geoffrey R. Howe Outstanding Contribution Award
The purpose of this award is to recognize an outstanding contribution to epidemiological and/or biostatistical research and/or practice.
CSEB Lifetime Achievement Award
The purpose of this award is to honour an individual who has dedicated their career, and has made extraordinary contributions over their lifetime, to the field of epidemiology or biostatistics in Canada.
CSEB Early Career Award
This award is given to recognize a rising star in the field of epidemiology or biostatistics in Canada who is within 5 years of their terminal degree (e.g. PhD).
CSEB Distinguished Service Award
This award is established to recognize individuals who have made significant contributions to the Society.
CSEB Student Presentation Award
Awarded annually for the top presentations (poster and oral) at the CSEB conference. These awards are based on grading of the students' submitted conference abstract and presentation.
Congratulations to the 2019 CSEB Award Winners!
The 2019 Distinguished Service Award Award Winner - Mark Oremus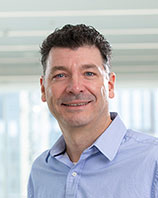 Dr. Oremus has been a CSEB board member for ten years. During this time, he has served as President and Vice President, Communications Officer, and Membership Committee member. Further, Dr. Oremus was CSEB's Primary Representative to the International Network for Epidemiology in Policy (INEP) prior to becoming INEP's (current) Chair. He is also the faculty advisor for CSEB's student chapter at the University of Waterloo. Dr. Oremus played a lead role, in conjunction with F2F Events Management, in organizing CSEB's 2017 national conference in Banff, AB. He has played supporting roles in organizing CSEB's 2018 student conference and CSEB's 2019 national conference.
The 2019 Early Career Award Award Winner - Andy Kin On Wong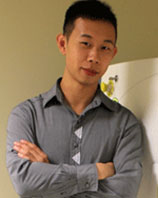 Dr. Wong received his PhD in May 2014 from McMaster University, making him eligible for the early career award. His accomplishments are extraordinary for a scientist this early in his career. Joining the DLSPH in 2017, his research program focuses on osteoarthritis and osteoporosis with an underlying theme of postmenopausal women and aging men. He specializes in time-to-event analysis, causal mediation/moderation, and structural equation modeling. A major accomplishment of Dr. Wong's has been the formation of his own Canadian cohort to study how the differences in the size of bone and muscle may be related to fractures in postmenopausal women. He has successfully recruited over 20 investigators from 11 institutions to participate in a multi-centre prospective cohort study of bone and muscle quality in postmenopausal women. He was awarded a CIHR Operating Grant and received $650K in funding for the CaMos Bone Quality Study (BQS).
The 2019 Geoffrey R. Howe Outstanding Contributions Award Award Winner - Andrea Tricco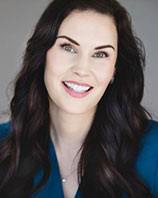 Dr. Tricco is a Canada Research Chair in Knowledge Synthesis, an Associate Professor in the Epidemiology Division at the DLSPH, University of Toronto, Scientist and Director of the Knowledge Synthesis Team in the Li Ka Shing Knowledge Institute of St. Michael's Hospital (SMH), and the Co-Director & Adjunct Associate Professor of the Queen's Collaboration for Health Care Quality, Joanna Briggs Institute Centre of Excellence, Queen's University. Dr. Tricco is an internationally recognized epidemiologist who has made significant contributions to her field, advancing the science of knowledge synthesis and directly impacting clinical care and policy making, both nationally and internationally.
The 2019 Lifetime Achievement Award Award Winner - Steven Narod
Dr. Steven Narod is a Tier I Canada Research Chair in Breast Cancer, a full professor in the DLSPH and the Department of Medicine at the University of Toronto, and a senior scientist at Women's College Research Institute (WCRI), where he leads the Familial Breast Cancer Research Unit. Dr. Narod is renowned for his research on the BRCA1 and BRCA2 genes, that when mutated, substantially increase a woman's lifetime risk of breast or ovarian cancer. Dr. Narod is an internationally renowned epidemiologist who has made major contributions to academic oncology for over 30 years. His studies have helped shape our understanding of prevention, screening and treatment of breast and ovarian cancer, in particular hereditary cancer.
2019 Student Award Winners
Poster Presentation: "Measuring Health Inequalities in Urban Canada" by Sharalynn Missiuna, University of Saskatoon
Oral Presentation: "A social network analysis of the drivers of antimicrobial resistance in the Canadian food chain" by Courtney Primeau, University of Guelph
CSEB is pleased to provide the opportunity for students to apply for travel awards to attend the 2019 Conference. Students who are presenting oral or poster presentations at the upcoming conference in Ottawa, Ontario are eligible to apply. Deadline to submit an application is Thursday, April 18th, 2019. Click here to review student travel awards criteria and information on applying.