WANT TO ADVANCE YOUR CAREER AND LEARN MARKETABLE NEW RESEARCH SKILLS?
Explore what the Population Health Data Analysis Certificate (PHDA) can do for you!
Designed for those who work in health or social sciences fields, this program provides an excellent opportunity to revitalize your current career, earn professional development credits* or get started in a rapidly diversifying field. This unique program offers:
A flexible, fully online format
A diverse set of analytic courses
*Applied Pro D training
Click here for more information
---

---

Communicating Science During a Pandemic: Lessons for and from an Epidemiologist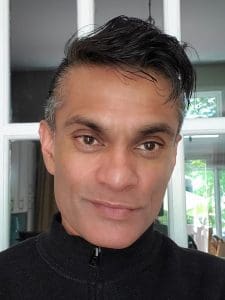 Presented by: Dr. Raywat Deonandan
Date: Tuesday, May 24th, 2022 from 1pm to 3pm EST
Raywat Deonandan is an Epidemiologist and Associate Professor with the Faculty of Health Sciences at the University of Ottawa, as well as a Senior Fellow with Massey College at the University of Toronto. He is a former Chief Scientist with the Canadian federal government, and has received multiple awards for his writing, journalism, and public engagement. During the COVID-19 pandemic, he has been a ubiquitous voice in national and international media.
The recording of this webinar is now available to all CSEB members through the membership portal.
2022 SORA-TABA Annual Workshop & DLSPH Biostatistics Research Day: Regression Diagnostics
Presented by: Professor Emeritus John Fox
Dates: Thursday & Friday May 19th & 20th, 2022 from 11:00am – 5:00pm EDT
"Regression diagnostics" are methods for determining whether a regression model fit to data adequately represents the data. This workshop will present diagnostics for linear models fit by least squares, for generalized-linear models fit by maximum likelihood, for linear and generalized-linear mixed-effects models, and for linear regression models estimated by instrumental variables. Learn more.
Register Now
Student Conferences
McMaster University, Hamilton, Ontario
2013 Student Conference | June 22-23, 2013
Memorial University of Newfoundland, St. John's, Newfoundland
2012 Student Conference | May 13-14, 2012
University of Saskatchewan, Saskatoon, Saskatchewan
2011 Student Conference | June 19-20, 2011
McGill University & Université de Montréal, Montreal, Quebec
2010 Student Conference | May 27-28, 2010
Queen's University, Kingston, Ontario
2009 Student Conference | May 27-28, 2010
University of Ottawa, Ottawa, Ontario
2008 Student Conference
Brock University, St. Catherines, Ontario
2007 Student Conference
University of Calgary, Calgary, Alberta
2006 Student Conference
University of Guelph, Guelph, Ontario